The Aximum Difference
We offer a combination of solutions for your product- and strategy-related needs that are unique among consultancies.
Diversity of experiences – we have seen it all. We've worked with and for large corporations, small companies, startups and international organizations. We've worked in high tech, financial services, health care, education and consumer packaged goods, to name a few. Our collective knowledge enables us to speak your language, understand your needs and provide answers that solve your problems.

Bringing you our "A Game" every time – many large consultancies will only bring their most experienced consultants to the introductory meeting in order to close the deal. The bulk of the work is typically done by junior level consultants with limited experience. As a result, their work tends to be shallow and incomplete. Aximum takes a different approach, bringing our best and brightest to every client.

Never spreading ourselves thin – we limit our number of clients so we can provide a full experience to everyone we serve. This allows us to offer a complete set of solutions which meet your needs. We never spread ourselves thin for the sake of taking on more clients because you deserve better.

Professional, Ethical, Results Oriented
We are dedicated to providing your organization with the experience and results you need to succeed. Aximum strictly adheres to the guidelines set by the Project Management Institute (PMI) Code of Ethics and the American Marketing Association (AMA) Statement of Ethics. We promote the highest standard of professional conduct and behavior in everything we do.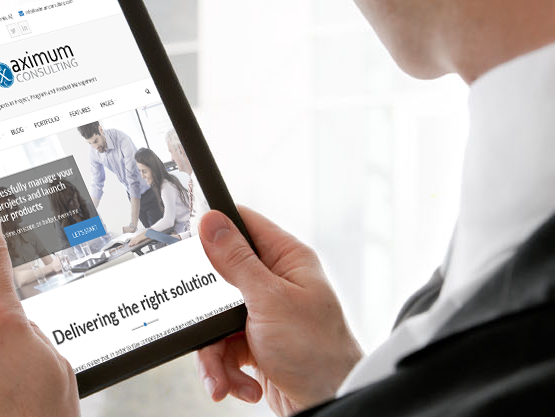 There are many benefits to hiring Aximum Consulting:
Supplement your organization with specific expertise – our experience as product- and strategy-related professionals can give you the answers and the edge you desire.
Identify business problems that have been difficult to answer along with quality solutions – we understands complex IT, product and marketing problems and know how to develop successful solutions.
Serve as a catalyst for change – we help you overcome organizational inertia and corporate culture with objective analysis, solutions and execution.
Measure results to track performance and facilitate change – metrics-based activities drive all our activities and provide tangible, unbiased evidence of performance.
Learn More
---
Our clients
The consultants at Aximum have decades of experience working with clients and employers from many different industries. Our perspective and professionalism will help you solve your problems, achieve your long-term goals and raise your business to the next level.